CORONAVIRUS (COVID-19) NOTICE
Due to the Coronavirus (COVID-19) pandemic and following New York State guidelines to limit public gatherings, Nassau Knolls Cemetery is taking the following steps to limit exposure to staff and visitors.
The office is open but locked to visitors. The staff is still working to help you. Please call the office or email, we can still handle all business this way. (516) 944-8530 or Nassauknollscemetery@gmail.com
You must now make an appointment or call ahead to purchase a grave
Outside services – A prayer service will be allowed for the attendees not to exceed 10 people.
After the funeral departs the area, the cemetery staff will then proceed with their completion of their work.
No pre-need sales
The outside bathroom is still open.
Cemetery gates are open normal business hours, but this may change in the future.
PLEASE STAY HEALTHY AND SAFE.
Thank you for your cooperation and understanding during this time.
The Staff at Nassau Knolls Cemetery
dignity, respect & condolence
a selection of Mausoleum, upright headstones and flat bronze markers to choose from
Welcome to Nassau Knolls
Cemetery and Memorial Park
A BEAUTIFUL PLACE TO REST YOUR HEART AND SOUL AT THE END OF LIFE'S JOURNEY
Green rolling hills. Meandering pathways. Quiet corners under the shade of graceful oak and cherry blossom trees. The quaint and special charm of Nassau Knolls Cemetery and Memorial Park is immediately welcoming. And nature's healing touch and profound grace is felt with each footstep toward your loved one's final resting place. Cited often as Long Island's most picturesque and serene cemeteries, Nassau Knolls has been taking care of families for more than 100 years. Several generations of Long Island's founding families, including Bayles, Lewis, Hyde, Borden, Baymen and Walters are among those resting peacefully at Nassau Knolls Cemetery.

Established in 1900, the Nassau Knolls Cemetery property is just under 40 acres and features more than 25 different sections for inground, mausoleum crypt, monumental or cremation burial. Nassau Knolls Cemetery & Memorial Park is conveniently located in Nassau County on the north shore of Long Island on Port Washington Boulevard. The cemetery is impeccably maintained with well thought out landscaping and several large memorials. The office is located on the northern edge of the property where our dedicated and caring staff is available to serve you and your family during this emotional time.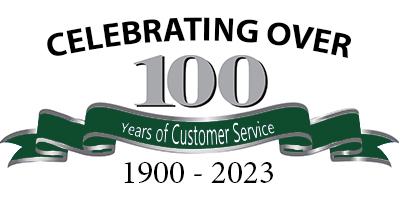 Location
500 Port Washington Blvd
Port Washington, NY 11050

Mailing Address
PO Box 128
Port Washington, NY 11050
Phone
516-944-8530


Fax
516-944-6537

Email
Office Hours
Mon - Fri 8:30am – 4:30pm
Saturday 9am – 12noon
Sunday office is closed


The Office is Closed All Holidays Listed Below:
New Years Day
Martin Luther King, Jr. Day
Lincoln's Birthday
President's Day
Memorial Day
Independence Day
Labor Day
Columbus Day
Election Day
Veteran's Day
Thanksgiving
Christmas

Office closes at 12noon on
Good Friday
Christmas Eve
New Year's Eve

Cemetery Hours
Cemetery Gates are open 8am to 4:30pm every day of the year.

To contact NY State Cemetery Board